Home »
Transferring to Our Hospital »
Transferring to Our Hospital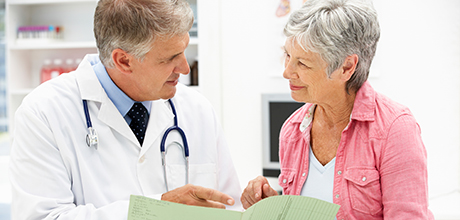 If you have determined that a rehabilitation hospital is right for your recovery, you or your physician should contact our admissions office. A representative from our hospital will come to you to perform a pre-admission screening within 24 hours and can coordinate your transfer to our hospital.
The typical referral process:
A request is made for a patient to be evaluated by one of our rehabilitation liaisons.
The liaison conducts a screening to determine if the patient meets criteria for admission to an acute inpatient rehabilitation hospital. The screening includes a chart review, a discussion with healthcare personnel and a meeting with the patient and their family to address pertinent information, concerns and questions.
The next available appropriate bed is offered to the patient. Often this process occurs within hours.
See Our Hospital
Join us for a virtual tour of our hospital where you will see our patient rooms, exercise facilities, and more. You can also set up a personal tour by calling our hospital.
Patient Testimonial
Thank you for the high caliber of staff that you employ, and your commitment to your patients' needs.
Eileen Barner